Enrichment - the action of improving or enhancing the quality or value of something.
At The King's School we encourage all of our students to participate in our wide-ranging extracurricular programme. This includes sporting teams, curriculum clubs and our academic Achieve extra support sessions.
ENRICHMENT PROGRAMME AND ACTIVITIES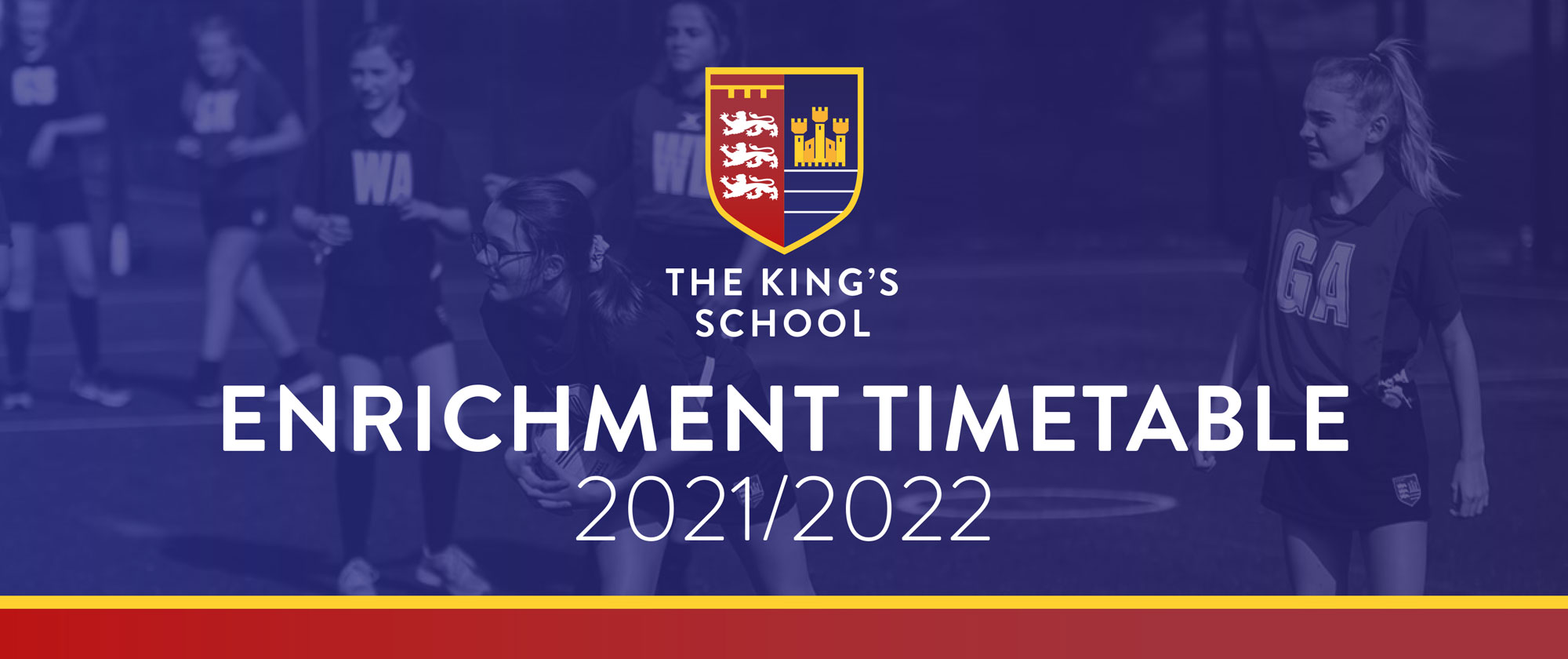 Enrichment Timetable (Terms 3 & 4) 2021/22 - available January 2022

Enrichment Timetable (Terms 5 & 6) 2021/22 - available April 2022
There are also Achieve sessions for Year 10 & 11 students throughout the course of the year, to ensure that all students achieve the very highest of outcomes at The King's School.
Selected Year 10 students and their parents/carers have been informed and will have their own personal timetable.
Character is important - a CV may get you the interview, but character will get you the job.
-
Tim Peake, Astronaut