We have recently dealt with a number of queries regarding our catering services, which has resulted in changes to the way in which our catering provider, Taylor Shaw, operate. As always, any service that we provide, or that is provided for us, is for the benefit of our students and their feedback has also been considered through various student focus groups. A summary of actions taken as a result of this feedback can be seen in our first 'You said, we did' which can be found below: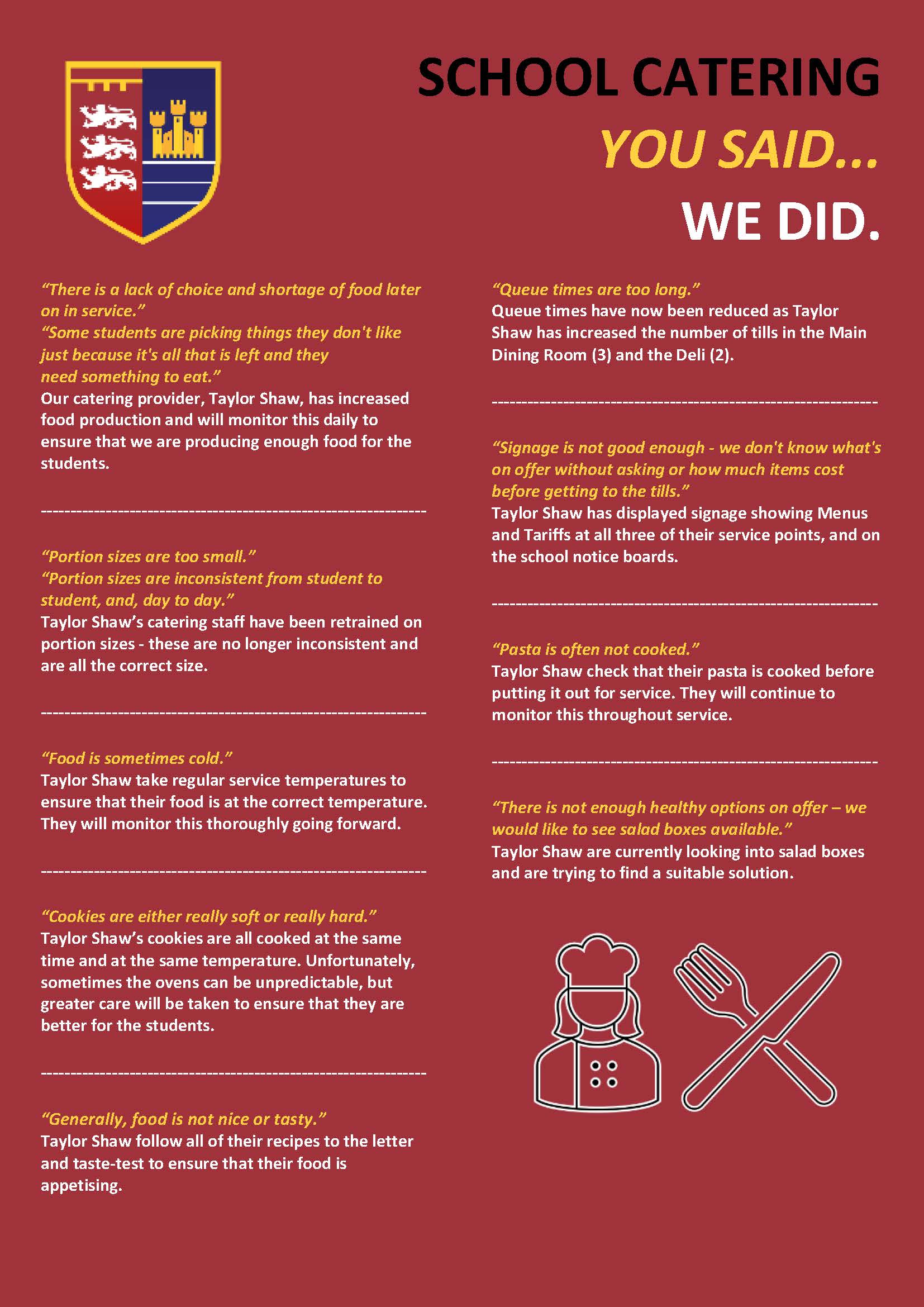 'YOU SAID, WE DID' - CATERING SERVICES - NOVEMBER 2021
Starting from January 2022, we will release a series of Parent/Carer Surveys, termly, that will invite your views on a range of key issues or school processes. The direct link between parents/carers and the school promotes effective communication. As a result of the feedback we gain from you, each survey will be followed by a 'You said, we did' (if there are things that will be amended as a result) which will be published on this page.